Classification of Control Valves
The control valves are basically classified into two types.
Linear and
Rotary.
The below figure shows in detailed classification of control valves based on Linear & Rotary movement.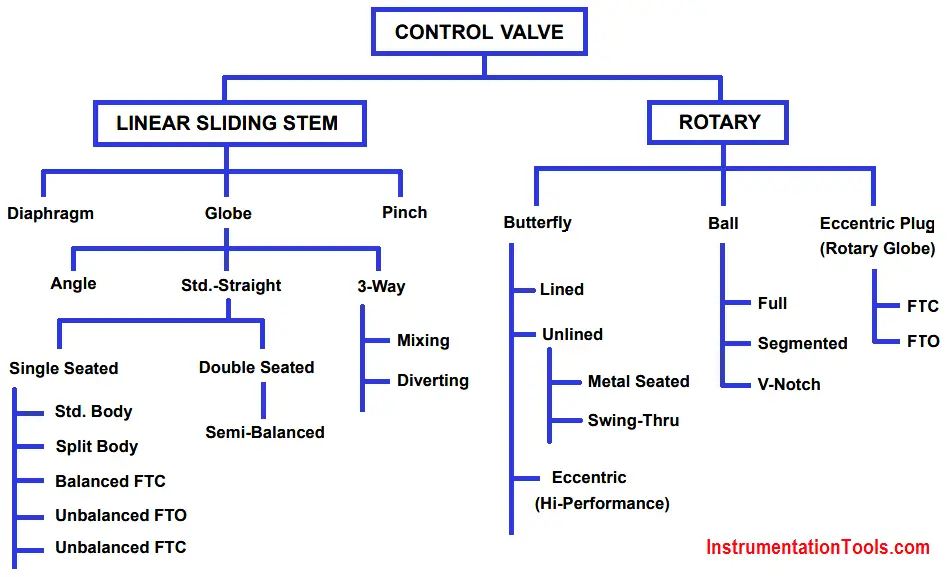 In addition to LINEAR and ROTARY, control valves are also classified according to their GUIDING METHODS, CHARACTERIZATION METHODS, and the nature of SERVICES they are applied within.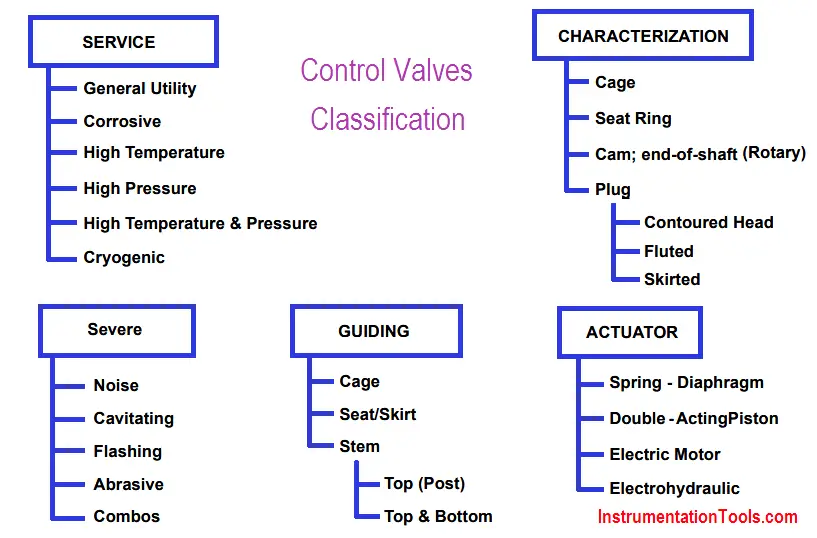 The below figure shows simplified version of control valve classification.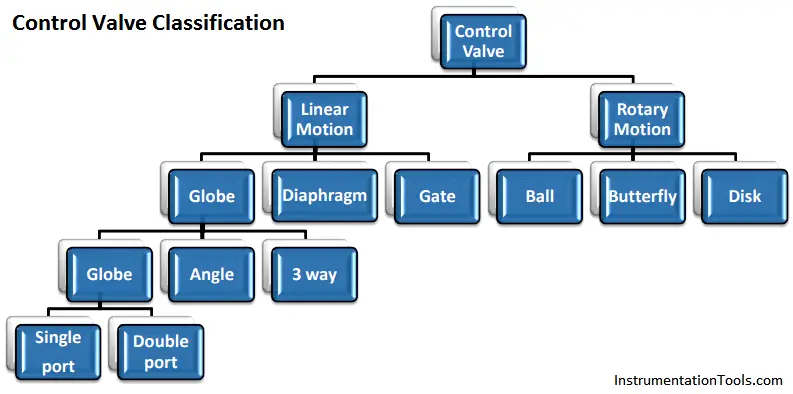 Reference : cashco